Tang Yew Zoe-chi and Henry Tang Ying Yen Visit SJTU
Author£ºDevelopment and Contact Department
2013-10-17
On Oct. 14, Tang Yew Zoe-chi, SJTU alumna who graduated in 1950 paid a visit to alma mater in accompany of her son Henry Tang Ying Yen and her daughter-in-law Lisa Kuo Yu-chin. Henry Tang Ying Yen is a CPPCC member as well as Chairman of Tang Junyuan Education Foundation. Jin Tongkang, general secretary of Tang Junyuan Education Foundation, also was along with them. SJTU Chairperson Ma Dexiu met with Tang Yew Zoe-chi and the others and guided them to tour Qian Xuesen Library & Museum.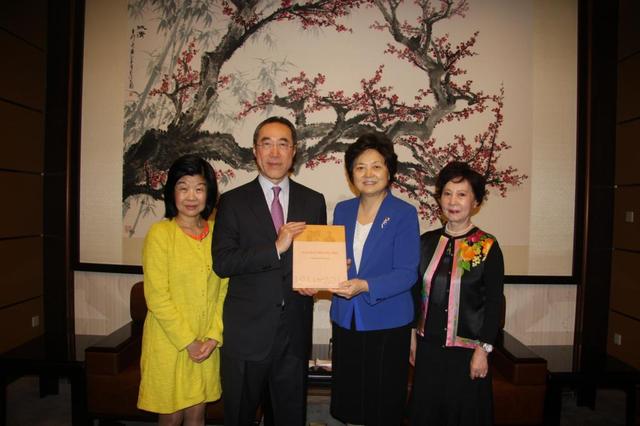 Ma Dexiu, on behalf of SJTU, extended warm welcome to Tang Yew Zoe-chi and expressed appreciation to Tang Junyuan Education Foundation for their support for education.
Henry Tang Ying Yen highly praised the development of SJTU, particularly SJTU's visionary internationalized education. As graduate from University of Michigan, he showed interest in the construction mode of UM-SJTU Joint Institute and its development plan. He was glad to see Joint Institute become the innovative model of cooperation and exchange between universities in China and the United States and he put forward suggestions on the development.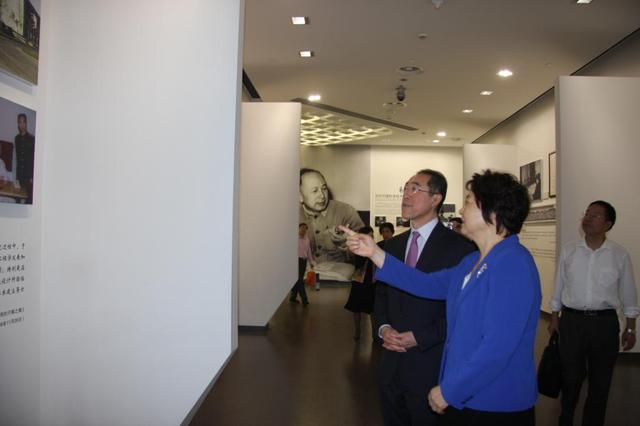 After the meeting, Mr. Tang and the others visited Qian Xuesen Library & Museum. He deeply admired the Qian Xuesen's political character, rigorous scientific attitude, pioneering spirit and selfless devotion to education. Patriotic education and cultivating of responsibility in SJTU was highly confirmed by Henry.
Director of Department of Development & Liaison Ma Lei, Executive Dean UM-SJTU Joint Institute Peisen Huang and Secretary of the general Party branch Li Xinwan were also present.